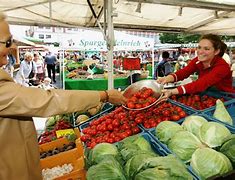 The trustees of Coxhoe Village Hall are excited to launch a new monthly farmers/makers market to be held in the village hall every first Saturday of the month. The markets will commence on Saturday 2nd April 2022 between 9am to 2pm.
All are welcome to visit and purchase local produce and handmade items. The hall kitchen will be providing tea, coffee and light refreshments, so come along for a browse and have a coffee and catch up. Afterwards enjoy a stroll along and do some shopping in our fabulous front street packed with shops and services. A stall will be available each month free of charge for local charities or local school/community fundraising projects, with Stray Aid kicking us off in April.
We are hoping to make these dog friendly events once the hall floor is sealed.
Details of stalls attending will be released as soon as possible. If you are interested in attending as a trader then please contact ali@coxhoevillagehall.com for information.