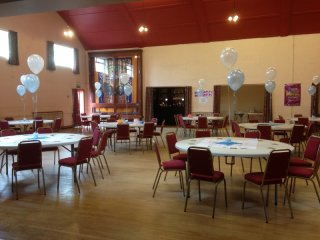 Dance Hall seats 300
Dance 200 61ft by 40ft
Supper Room 42ft by 11ft (seats 30)
Car Parking for 32 Cars
Card Room 30ft by 27ft (seats 60)
Hiring Charges
Hire charges for the various rooms in the Village Hall are available on application. Available from 8:00am – 12:00am. Hiring charges commence from the time the room is available for preparation.
Bar and Function Room
Accessibility
Ramps and disabled toilet
Disabled bays in the car park
For bookings or enquiries call 0191 377 0344.