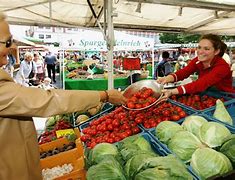 The long awaited and prepared for monthly Farmer's and Maker's Market gets underway this Saturday at our brilliant Village Hall.
The first market is to be held this Saturday, 2nd April. It will take place between the hours of 9am and 2pm.
All are welcome to visit and purchase local produce and handmade items. Please come along for a browse and have a coffee and catch up. Afterwards enjoy a stroll along and do some shopping in our fabulous front street packed with shops and services. A stall will be available each month free of charge for local charities or local school and community fundraising projects, with Stray Aid kicking us off on Saturday.
We will have cakes, local honey, preserves, kombucha, vegan bakes, some bread, and a variety of handmade items such as candles, diffusers, jewellery, handmade tote bags and upcycled items. Our kitchen will be open for refreshments including the sale of hot cross buns, bacon sarnies, sausage sarnies, scones and hot drinks. As a result of our recent work in improving the main hall floor we are now dog friendly too.
Please come along and support your Village Hall.