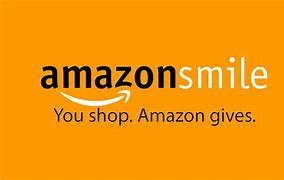 Did you know that you can financially support Coxhoe Village Hall by Shopping with  Amazon Smile with no cost to you.
Amazon Smile is the same as your normal shop with Amazon with the same prices and choice. The difference is that, once you register your charity, Amazon donates 0.5 percent of your net eligible purchase cost to the Village Hall when you shop Amazon Smile.
Since 2017 Charities in the UK have received over £4.6 Million as a result of customers shopping with Amazon Smile.
Coxhoe Village Hall is run by volunteers are any funding we receive to keep us open to run our user groups is always gratefully received. It would be fantastic if the Village Hall could secure a slice of what Amazon Smile can provide. We have therefore registered the Village Hall with Amazon Smile and are now in a position to achieve that.
If you shop with Amazon or intend to shop with Amazon we would like to encourage to to use Amazon Smile in future rather than the usual Amazon site. You can do this, and contribute to Coxhoe Village Hall by visiting their site at https://smile.amazon.co.uk/ch/520763-0
This link takes you to a screen which says Support Coxhoe Village Hall. Click on the 'Start Shopping', enter your log in details and your account will appear as usual. As soon as you purchase something, the Village Hall benefits.
Unfortunately if you just shop direct through Amazon and not the Amazon Smile link above no donations are made. We would be very grateful if you could spend a little more time, just literally a few moments, to shop via the link above. It won't cost you but in effect you will make an automatic financial donation to the Village Hall.
Thank you for shopping with Amazon Smile and helping to sustain the Village Hall as an important Community Hub