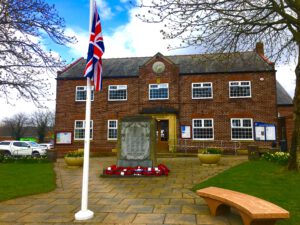 The Village Hall Association is looking for new trustees to help lead this important community hub forward.
The Village Hall Association Annual General Meeting will take place on Wednesday, 17th August at the Village Hall, commencing at 7pm. The current Chairman and Secretary, Paul and Nicola Dodsworth have announced that they are stepping down from their roles in the Village Hall Association and therefore will not be restanding for the positions of Chair and Secretary respectively.
The main part of the business of the Annual General Meeting  is to elect a new Chair, Secretary, Treasurer and Management team. To enable the Association and the Village Hall to have a sustainable future new community volunteers are required to act as trustees and be elected to these key leadership roles. It is therefore very important that members of the community come forward.
If you are interested in helping to take the Village Hall forward we would ask you to come along to the Annual General Meeting and put your names forward.
If you would like to know a little more about the Village Hall Association and the  then please contact Paul Dodsworth on 07802 861648