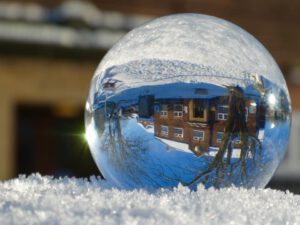 While the lockdown has curtailed all our community activity out volunteers have continued to work on implementing our improvement plan.
So far we have installed a new fire alarm system, replaced our windows and renovated our downstairs toilets. That has been achieved through grant aid contributions from the East Durham Rural Corridor Area action Partnership (AAP), The County Durham Community Foundation and County Councillors Jan Blakey,Stuart Dunn and Maura McKeon (see more below). We were also grateful to our Tea Dance and Ladies club who have made cash donations to assist us in difficult times.
As you will be aware our staff have been furloughed. We are grateful to Durham County Council who awarded us a government grant to cover ongoing costs during lockdown which have been keeping us afloat during a period of no income. Great credit must go to our Management Committee and volunteers for helping during this period of uncertainty.
We have still been working on new activities that we will be bringing to the Hall after lockdown. Indeed we have received AAP and National Lottery Awards for All for some activities which are aimed at combatting social isolation and encouraging community cohesion.
We have also worked in partnership with others to set up the Coxhoe and District Community Pantry. Work on the lift has been delayed due to circumstances beyond our control but we will resolve this as soon as we can.
We are always looking for new ideas and volunteers. Get in contact with us if you have any views are are willing to help. The Village Hall is solely run by volunteers. If you have ideas or can help please contact Karen at admin@coxhoevillagehall.com
We are sure that you will agree that our new toilets are excellent. They were crying out for improvement. We have reorganised their location and completely refurbished them. The works were undertaken by Durham Building Services and used their artistic skills to produce a fantastic ultra modern look. The fantastic mirrors were provided by East Coast Creations. The total cost of the works was £25,000. We are grateful to all three County Councilllors for contributing £5,000 each from their Durham County Council Neighbourhood budgets to the help fund the improvements. A further £5,000 was gratefully received from the Durham County Foundation and the Village Hall Association itself contributed £5,000.
Check out before and after photos below: