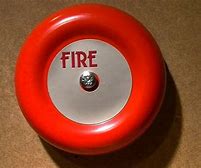 We are making Coxhoe Village Hall Safe and Fit for the 21st
Century
Improvements to the Village Hall are have been undertaken to the Village Hall or will be shortly underway.
In February and March this year  our  new fit for purpose Fire Alarm system was  installed. We thank East Durham Rural Corridor AAP for their grant to help make this happen and also to all of our user groups for their patience and understanding whilst the work has been carried out.
Our new lift is also due to be installed imminently. We are currently considering arranging dates and times for installation. A massive thank you to the Wates Group
for their charitable work in getting this done. Thanks also go to also to Coxhoe Ladies Club and Coxhoe Branch of SAFCSA Coxhoe Branch for their valuable donations.
We are currently looking for funding to refurbish our toilets too and are busy completing funding applications – so fingers crossed and watch this space for further
updates.
We also would like to thank Dan Mullen from Stunshot (www.stunshot.com) for offering his time for free to help us get our new IT systems up and running.