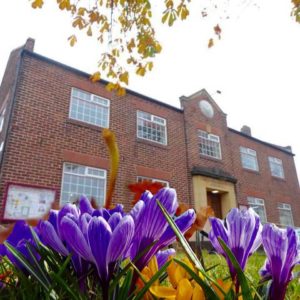 Coxhoe Village Hall Association Management Committee has expressed their delight that their application to Coxhoe Parish Council to approve the provision of a through floor lift under the terms of the Village Hall Lease has been agreed.
The matter was discussed at an Extraordinary Meeting of Coxhoe Parish Council on 25th September. The Parish Council heard a range of views at the meeting, for and against the proposal, and Paul Dodsworth, the Chair of the Village Hall Association was there to put over the Management Committees views and deliberations. Councillors voted in favour of granting approval.
Paul said, 'The Management Committee are delighted that the Parish Council has approved our request having very carefully taking into account people's views. We know that it was not necessarily an easy decision for the Parish in view of the range of opinion that was put to it.'
Paul added, 'The Management Committee has worked hard to secure the provision of the lift which is so important to getting the first floor accessible to all. This has been a major priority for the Management committee and we promised its provision at our last Annual General Meeting. After very careful consideration, we have no doubt whatsoever that our proposals are fully in the best interest of the Village Hall in general, and our user groups, and potential user groups in particular. It will mean that, once implemented, access to the first floor will now be available to all for the very first time. We have explored different locations for the lift but the one chosen has made first floor access both financially and structurally viable.  We cannot miss such a massive opportunity to gain equal access to the first floor, as such opportunities do not come along very often'.
The Village Hall Association have been gifted a through floor lift by Wates Construction and their specialist supply chain have offered their installation services free of charge. This means that an investment of £21,000 of investment will be achieved at no cost to the Village Hall. The implementation of the lift project will now go ahead as soon as possible. The works are completely reversible should there be any future development of the building.