The Annual General Meeting (AGM) of Coxhoe Village Hall Association will not take place until the completion of the lift project.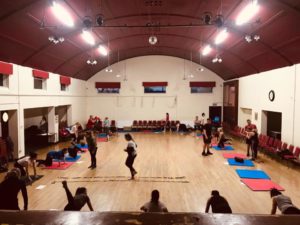 The current committee, Chair and Secretary announced at the last AGM that they would be standing down at the next Annual General Meeting. As the current committee are intent on completing the project to provide a lift to  the first floor, the AGM has been deferred to enable the lift to be installed. This is a significant project which will provide much better access to the first floor, particularly for people with disabilities,  and therefore maximise its use.
It is noted that the Association's Audit of Accounts has been completed without issue and the accounts will be loaded up on to the Charity Commissioner's website as soon as possible.
The current committee as for the patience of members in the completion of these important works for the Hall's future.