Paul Dodsworth has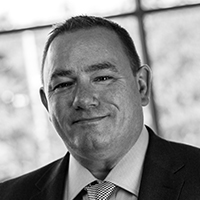 been appointed as Chair of Coxhoe Village Hall Association for a fifth term.
Paul said, 'I am delighted to be elected chairman for the fifth year. We as a committee have worked extremely hard in the last few years, which has seen the village hall improve significantly whilst balancing our books.
Usage at the hall has significantly improved, but we know there is still lots to do.
I went to Coxhoe Primary School and moved back to Coxhoe in 2000 where we have brought up our family. I feel strongly about making a difference for the benefit of our community, which continues to expand.
I am employed as a Business Unit Director for a major construction company directly responsible for the North East and Yorkshire region, a turnover in excess of 110 million and employing circa 400 people in the North East alone. This experience and business focus has helped the committee remain on task, and I look forward to working with the committee and the community it serves going forward'
The appointment was made at the Associations Annual General Meeting at the end of March. Emma Lowes was appointed Vice Chair and Nicola Dodswoth was appointed Secretary. No decision was taken on the role of Treasurer.