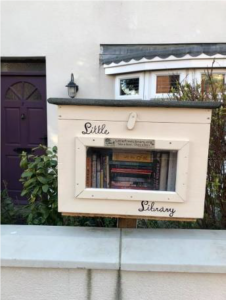 During the virus outbreak  we are working with the Coxhoe Little Library and have tons of books in our Reading Room available for loan.
We have books for readers of all ages, abilities & interests waiting to be read. During these challenging times we have a new Ring, Reserve, Collect & Delivery service available from Coxhoe Village Hall, Tuesdays and Thursday 2pm to 4pm.
Although this service is only manned on a Tuesday and Thursday between 2pm and 4pm, you can ring Coxhoe Village Hall anytime on 0191 377 0344. Leave your name, a message and your telephone number and we'll ring you back to arrange getting a book of your choice to you!
We are also working in partnership with the Parish Council and are helping with the Coxhoe Cares project, so if you think we can help with anything then please feel free to contact us.
If you'd like any more information then please email admin@coxhoevillagehall.com In the meantime stay safe.