no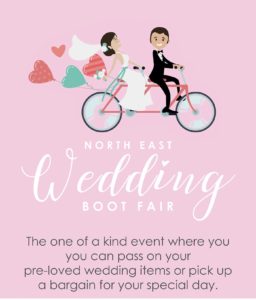 On Sunday 8th December we have a Pre Loved Wedding Fair at the Village Hall. The event takes place between 10.00am and 4.00 pm. It is organised by the North East Wedding Boot Fair.
This event is billed as a one of a kind event which allows you to pass  on your pre-loved wedding items or pick up a bargain for your special day.
Tables are available to book at the event for brides, past present and future and also suppliers and small businesses.
To find out more please contact North East Wedding Boot Fair on 07591 039832 or at info@northeastweddingbootfair.co.uk.