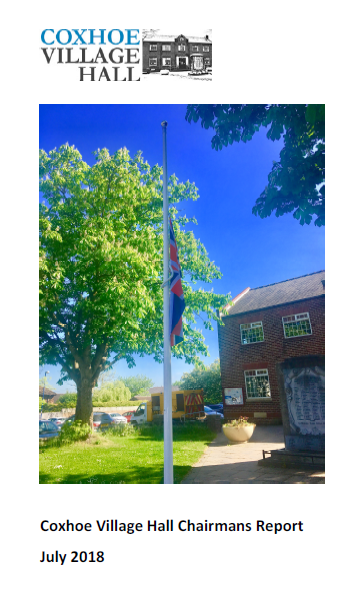 The Village Hall Chairman's report is now available on line. Paul Dodsworth submitted his sixth report to the Village Hall Annual General Meeting which took place last month.
The report sums up the fantastic progress made by the Village hall during the last year, achieved by an extremely small committee and staff, committed and loyal user groups and a small number of volunteers.
At the Annual General Meeting Paul was appointed as Chair for another year. Nicola Dodsworth was again appointed as Secretary and Gary robinson will act as Treasurer. Patricia Robinson is the only other committee member for the coming year.
Sadly, Paul and Nicola announced that this will be their final year in their respective roles and will be stepping down. It is hoped that volunteers from the wider community will come forward and take on management committee responsibilities to sustain this important and valued community hub
You can access a copy of the report from the following link Chairmans Report 2018