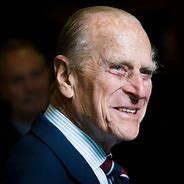 It is with great and deep sadness that we acknowledge and come to terms with to the death of Prince Phillip, Duke of Edinburgh
Born on 10 June 1921, Philip was born into the Greek and Danish royal families. He was born in Greece, but his family was exiled from the country when he was an infant. After being educated in France, Germany and the United Kingdom, he joined the British Royal Navy in 1939, aged 18. From July 1939, he began corresponding with the 13-year-old Princess Elizabeth, whom he had first met in 1934. During the Second World War he served with distinction in the Mediterranean and Pacific Fleets.
After the war, Philip was granted permission by George VI to marry Elizabeth. Before the official announcement of their engagement in July 1947, he abandoned his Greek and Danish royal titles and became a naturalised British subject, adopting the surname Mountbatten from his maternal grandparents. He married Elizabeth on 20 November 1947. Just before the wedding, he was created Duke of Edinburgh, Earl of Merioneth and Baron Greenwich. Philip left active military service when Elizabeth became queen in 1952, having reached the rank of commander, and was formally made a British prince in 1957.
On behalf of our communities, the Coxhoe Village Hall Association  sends its deepest sympathies to the Royal family at this time of great sorrow.
The Union flag is being flown outside the Village Hall at half mast for the length of the period of mourning.