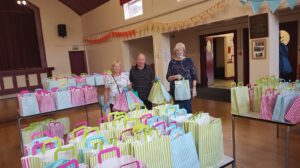 We have great news!
The Village Hall is reopening on the morning of 21 September 2020 after over 6 months on lockdown. Our caretaker staff will be there everyday and our Martial arts, Pilates and Abigail Fitness will return to the Village Hall. The Tea Dance group are also returning but there will be no dancing as yet. It will allow that group the opportunity to meet up for a drink and a chat. The Reading Room will also open its doors again.
Not all of our user groups will be returning immediately and we will publicise when these will get back as soon as we know.
As you will be accustomed to there will be Covid-19 restrictions. We will publish details in due course.
If you have any queries ask our staff or contact Karen at admin@coxhoepaishcouncil.gov.uk
We look forward to seeing you.