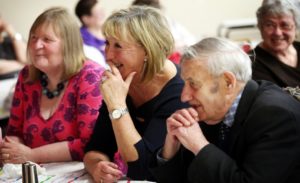 The next Age UK Lunch Clubs  at the Village Hall will be taking place on Thursday 30th January and 27th February 2020. The cost of the event is £5 for a 2 course meal.The event is open to the over 50's.
You need to book in advance so please ring Age UK on 0191 374 6577 to book your place.
Please come long you will love it.