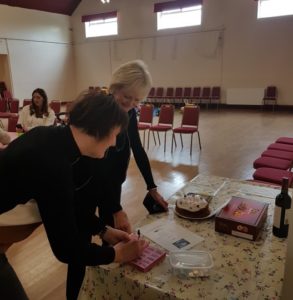 Come and join us this Friday for our first Catch Up with a Cuppa of 2020. It's a place to chat with friends old and new.
This months Catch up and a Cuppa will take place on Friday 10th January, 10.30am – 1pm
Everyone is welcome.
As usual there is a small charge for Coffee, Tea, Juice, Biscuits and Cake (mostly homemade). There will also be a Raffle and a dedicated area for the toddlers to play. Any profits will go directly into the Village Hall Improvement Fund so its all for a good cause as well as the main social benefits of this regular event.
Please come along, you will enjoy it!.