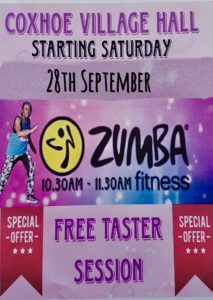 We have a new Zumba activity starting on Saturday 27th September at the Village Hall between 10.30am and 11.30am.
The first session is a taster session and is completely free. Thereafter the sessions are priced at £4 per person per session.
Why not come along and dance yourself to fitness and wellbeing.