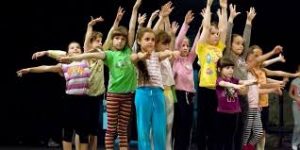 We are pleased to announce new dance classes at the Village Hall.
The classes are being provided by West End performer and Gala Theatre Partomime choreographer Amanda Woods. The classes include;
Thursday morning 9.30am -10.20am  Teddy Bears (ages 2-3) fun, dance based sensory class for our 'tiny Teddy Bears'. these feature all favourite nursery rhymes and exciting props to encourage movement and musicality. Most of all it forms the enjoyment of music and dance.
Thursday evenings 5pm -6 pm over 10's tap/jazz/commercial and 6.30pm -8pm advanced jazz and commercial dance
Saturday mornings 9.30am-10.30pm infants tap and jazz and 10.30am-12.15 under 10's tapp, jazz ans commercial.
In addition NCDTA, West End workshops, drama and singing coming soon.
For further information please contact Miss Amanda Woods on 07525 653875 or email: Amandawoods6@outloook.com