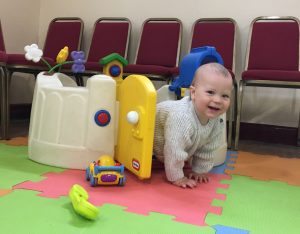 Please note that the Village Hall Playgroup only runs during term time. It will not be on during school holidays and will only run on Mondays to Wednesdays we are afraid.
However, new parents/carers and babies/toddlers are welcome. There is no charge for babies up to 9 months. The cost after that is £2 per child. Times are usually 9:30am to 11.15am
The Playgroup is now run by the Village Hall. Please contact Nicola Dodsworth at the Village Hall if you have any queries.