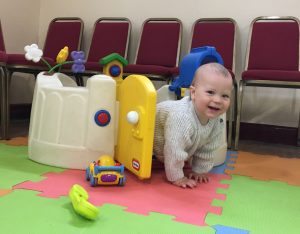 In the summer term of 2019 a new play group was commenced in the Village Hall and is run by the Parish Council.
It met on a Monday and Wednesday between 1.30pm and 2.30pm.
Currently the Parish council is undertaking a service review and the 'Playgroup' only meets on a Monday and is solely providing a baby massage session.
For details check out the Parish Council Website:
www.coxhoeparishcouncil.gov.uk